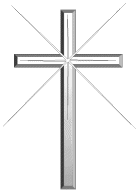 Show Discount Coupon Instructions
Please read Carefully
If you recently visited with us at a craft
or art show and received a post card with a discount code on it,
then you are in the right place.
As Paypal does not recognize coupons at this time, what we will do is give you a rebate
of the amount or value of your discount.
Please use Paypal as usual, only when you come to the checkout, at the bottom
of the page there is a section that says "Message to Seller (Optional)",
In the area below that is a text box, enter your discount code there and we will
send you a rebate check from King's Crosses with your order.

I know this is a bit confusing, however this is the only way with Paypal to offer
a discount of any kind.
Copyright (c) 2005 KingsCrosses.com All Rights Reserved